Well-being is a state that involves all aspects of the human being, and characterizes the quality of life of every single person within a community of people (society). Well-being therefore consists in the best possible balance between the biological level, the psychic level and the social level of the individual; the condition of well-being is of a dynamic nature.
Over the years, the concept of well-being has undergone numerous changes and extensions, which have led to a broader and more complete vision of the term, no longer focused on the idea of ​​the absence of pathologies, but as an overall state of good physical and mental health. and mental. This vision is the cornerstone of many disciplines and currents of philosophical thought, Western and Eastern, with recent confirmations in the medical-scientific field. Well-being is commonly perceived as a harmonious condition between man and environment, the result of a process of adaptation to multiple factors that affect lifestyle.
Also in the report of the Health Commission of the European Observatory on health systems and policies (in which the European detachment of the WHO participates) a definition of well-being was proposed as "the emotional, mental, physical, social and spiritual state of well-being being that allows people to reach and maintain their personal potential in society ".
As we read in the Report, all five aspects are important, but even more important is that they are balanced to allow individuals to improve their well-being, and consequently improve our society.
TAKING CARE OF YOURSELF IS A DUTY OF EVERY HUMAN BEING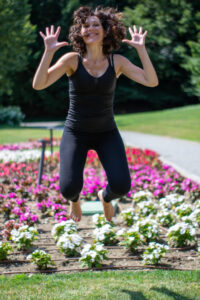 SWEDISH MASSAGE (OR WELLNESS).
It is a type of massage that aims to improve the health conditions of a healthy person.
GOAL OF MASSAGE
• Increase the elasticity of muscle-tendon tissues;
• Improve peripheral circulation;
• Improve venous and lymphatic reflux;
• Restore psychophysical well-being.